Izmir Airport Transfers
Izmir Airport Transfers to Didim, Cesme, Kusadasi, Bodrum and Marmaris. Would you like to make your next holidays super exciting? Go for Aegean Mediterranean Sea this time. It is a beautiful place for perfect holidays. Amazing weather, charming beaches and wild nightlife, are some ingredients to make a trip ultimate. Plan an adventurous trip with friends or a romantic trip with your spouse, Cesme, Kusadasi, Ozdere and Didim will not disappoint you. Cesme and Kusadasi, are some wonderful worth visiting places you should visit during the trip. Don't overlook the importance of a reliable airport shuttle when you are planning for a trip to Kusadasi.
We provide reliable, low-cost Izmir airport transfers to all Hotels & Resorts & holidayhomes, with using a modern fleet of fully licensed & insured minivans and minibuses. Euron Transfer is the ultimate stop and ideal solution if you are looking forward to easy and reliable service from airports to hotel. Book your Izmir Airport private Hotel Transfers now online and pay to the driver uppon arrival.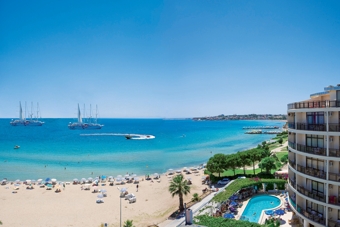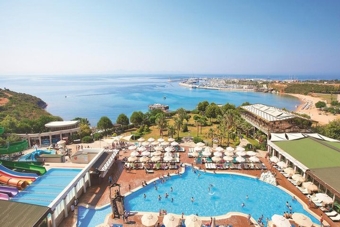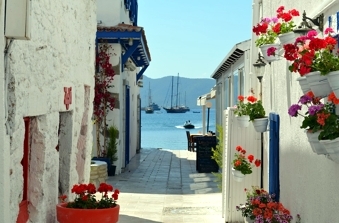 Benefits of Izmir Airport Transfers
You can't imagine a great vacation without a lavish and comfortable transportation. It is not possible to have fun with friends and family when you are already tired during the travel. After a long flight, all you need is a well-maintained, clean Didim-shuttle that can take you directly to the airport or your hotel. In the same way, you need a prompt transportation that can drop you at the airport at the right time so that you can catch your flight. Having Izmir airport transfers brings a good number of benefits to you. First, you don't need to be worried about time. A lavish vehicle with a well-dressed chauffeur will be there at your given destination to take you wherever you would like to go. There is no need to stand by road side and negotiate the fair with taxi drivers. The drivers take and load the luggage of the travelers and allow them to get relaxed. In case, you want to know about the city, the drivers can guide you during the ride.
Pay upon arrvial to driver
24 hours on 7 days english speaking customer service
Low prices, no hidden costs
Child seat bookable
Direct drive to the hotel no stops
Comfortable and safe ride
Fully air-conditioned vehicles
If you are late for your flight, we are waiting for you
Izmir Airport Transfers
Shuttle Service
Izmir Airport VIP Taxi Service is a reasonably priced service so it is in the reach of everyone. Owing to great customer support, the best price and various options, this service is gaining popularity among travelers. Check the Rates of for Izmir Transfers here. Book your taxi now and get ready for a great trip, to book your ride go to booking page.
Contact us Monday-Saturday 09:00 h – 19:00 h(CET) :
Phone UK : +44 1223 790179
Phone TR : +90 850 4664015
Email : info@eurontransfer.com