Bangkok Airport Transfers
Bangkok Airport Transfers to Hua Hin, Pattaya, Laem Chabang, Rayong, Koh Chang. Flying to any destination has some obvious benefits. It's a comfortable journey wherever you go and you can reach faster that was most unlikely in earlier times. If your next trip is to Thailand, you can surely make the journey more comfortable by opting for service from airport-transfer724.com. Search for Bangkok Airport Transfers service is never a tempting idea, rather could be very time-consuming and frustrating. Why take troubles and waste your time? Instead contact us to be served immediately on your landing at Bangkok Airport. Don't be worried about price as you will be duly informed about it much before you leave for the destination.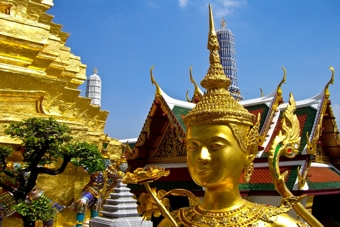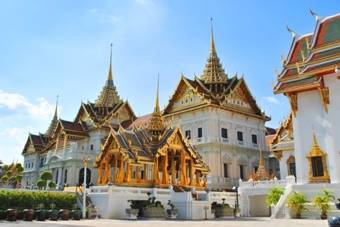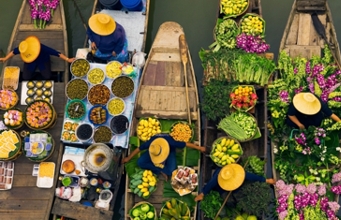 Bangkok Airport Shuttle Transfers
If you want to make a trip to Thailand, the first stop on your way to destination will be Bangkok Suvarnabhumi Airport. Our personal at airport-transfer724.com work with blinkered determination to provide you with ultimate care and comfort on your way to hotel in Pattaya, Ayutthaya, Bangkok City, Hua Hin, Koh Chang, Koh Samet, Korat or Laem Chabang Cruise port. Our service is all about a private transfer. Also we offer a variety of Sightseeing tours in Bangkok and Pattaya area at huge savings ith our Bangkok Airport Transfers. Our tours to Bangkok and Pattaya covers all the major attractions including the Tower of Bangkok, Grand Palace, The Bangkok Eye and many more. You can plan your visit to choosing from Half Day Tours, Full Day Tours, Evening Tours which include entrance fees professional guides and free time to explore at your leisure.
Highlights of Our Service
Our service is fast, excellent and reasonably priced to comfort your personal and pocket. Bangkok transfer, if organized in a decent way, would be a wonderful addition for all the travellers who want to explore Thailand on their own. Our cars will not come to a halt at any other hotels except where you are heading to. In other words, there will be no intermediate stop between two ends – from Bangkok International Airport to your hotel. And there will be no stranger sharing space with you during your ride to hotel. You will be accompanied by your family and/or friends as specified. A small car is ideal for a small group whereas larger groups can choose from extensive range of our transfer offers. The big caravans also make a perfect choice if you are carrying lots of baggage. Our Thailand airport transfer service allows for one suitcase along with one piece of hand luggage. Also check our prices before for our Bangkok Airport Transfers, before you book somewhere else.
Private Taxi
We arrange the best for your needs. Every vehicle offers enough of legroom and is well maintained as well as air conditioned. Each of them will transport maximum 2 persons coupled with 2 pieces of luggage.
Popular Destinations from Bangkok Airport (BKK)
to all Hotels in:
Hua Hin
Pattaya
Bangkok City
Laem Chabang
Ayutthaya
Rayong
Koh Chang
Reaching Hua Hin, Cha-Am with Bangkok Airport Transfers
Taxis, limousines and vans are available, with prices beginning at around 2,000 baht. Hua Hin Beach extends some six kilometres southwards from a rocky headland to Kao Takiap, a headland with a Buddhist temple. We offer Transfers from Bangkok Airports, Pattaya, Bangkok City and Laem Chabang Cruise port private Transfers to Hua Hin – For Information please contact us. Bangkok Airport Transfers Services.
Benefits
Pay upon arrival to driver
24 hours on 7 days english speaking customer service
Low prices, no hidden costs
Child seat bookable
Direct drive to the hotel no stops
Comfortable and safe ride
Fully air-conditioned vehicles
If you are late for your flight, we are waiting for you
Customer care available via WhatsApp
Bangkok Airport Transfers
How to book?
Go on "Book Now Online" and reserve your transfer in just 4 steps, you have the possibility to book extras too, like golf luggage, child seats or even a wheelchair or bicycle. After booking, you will receive your travel documents by e-mail within 30 minutes. You are expected directly at the terminal exit with a name board and driven to your hotel, otherwise there are no other guests. You can pay directly to the driver, you can also pay by Paypal.
Customer service
UK: +44 1223 790179 (09.00-18.00 h)
Germany: +49 5161 7092800 (09.00-18.00 h)
You read about: Bangkok Airport Transfers